When you make the decision you would like to purchase a property, whether it's for your primary residence, vacation home, or investment property, you will want to find a real estate agent that can help know what to expect at a home showing.
Having an agent is extremely helpful because not only do they get you access to the property, they also help you make an offer, and facilitate the entire buying process.
Here is a rundown of what you can expect from home showings.
How Home Showings Work
To start, have you reviewed the steps on buying real estate? One of the first steps is to find the agent you would like to work with and select one or multiple properties you would like to see.
Once you have informed your agent of your wishlist, they will schedule the showings. Properties can be vacant, but sometimes they are owner-occupied, have renters, pets that need to be restrained, or have special security instructions.
Therefore, having a designated appointment, the house can be vacant and allows you the freedom to view the home at ease.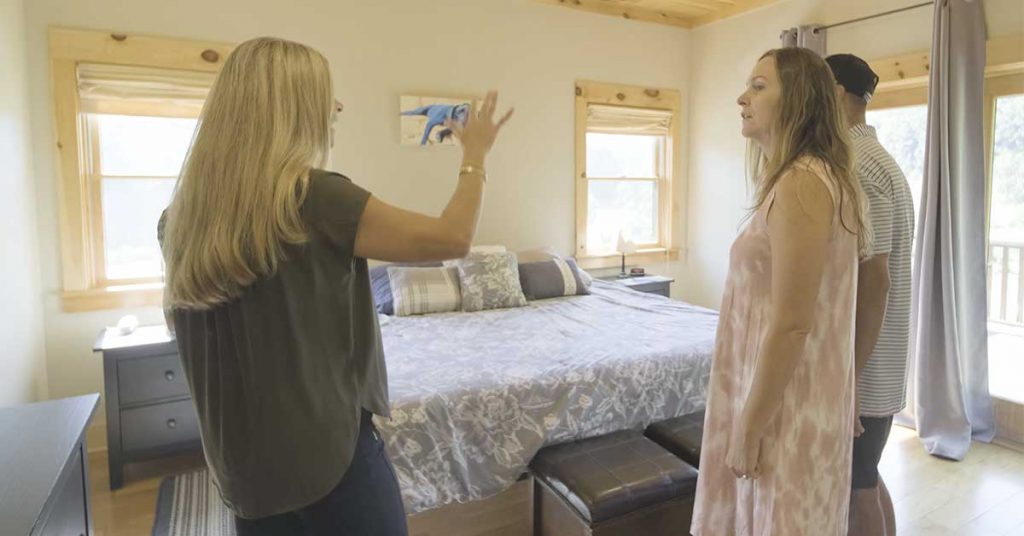 Open Houses vs. Private Home Showings
A private home showing operates a bit differently from open house showings you've seen on TV before.
• An open house is typically done on the weekends and is hosted by the listing agent. Buyers can walk through to view the home and it is not necessary to bring their own agent along.
• A private home showing is a professionally scheduled appointment that lets a potential buyer tour the property with their agent but without any other buyers. The home is typically staged by the seller.
Open houses in the NC High Country are rare, even prior to the pandemic. If you are looking to buy property in the area, you should work directly with an agent to schedule a home showing.
What Happens at a Home Showing?
After you and your agent have done your home buying homework and have scheduled your showing, you are ready to show up and see the home.
You and your agent arrive at the property during your allotted time. Home showings are typically between 15 minutes to an hour-long, depending on the size of the house.
Your agent will accompany you throughout the house as you go in and out of all the rooms. They will also answer any questions you might have, as well as provide you with a hard copy of the listing information for reference.
What About After You See the House?
After you see the house in person, there are things you can do post-showing. Your agent will provide the listing agent with your feedback.
If you are interested in a certain property or two, your agent can always take you back for a second showing. Otherwise, they will provide you with comparable properties and guide you on making an offer on your desired property.
If you have any additional questions for the seller, your buyers' agent can always reach out to the listing agent for answers.
Check out our ultimate inspection checklist for buyers for more follow-up question ideas for your agent.
Schedule a Showing or Virtual Appointment
During this fast-moving market, virtual showings are happening more and open houses are happening less.
Keep in mind, sellers are more likely to accept an offer from a buyer who has actually been to the property instead of sight unseen.
So find yourself an 828 Real Estate agent, be prepared with a pre-approval letter or proof of funds, and start viewing some properties!