If you're thinking about buying a property in Boone, North Carolina, or anywhere else in the world, getting a house inspection should be on your priority list. Home inspections are extremely helpful for all buyers; from first-time homeowners to seasoned investors.
Let's dive in and run through the details of home inspections, specifically to how they relate to buying property in the High Country.
What is a Home Inspection?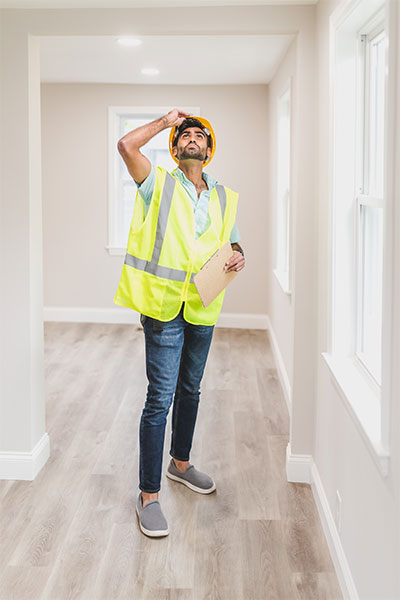 First off, you might be wondering "what exactly is a home inspection?"
In short, a home inspection is a thorough and all-encompassing examination of the subject property. In North Carolina, house inspectors must be licensed and should bring a wealth of knowledge to the table.
Your due diligence period should be structured around your ability to schedule a house inspection, among other things. While house inspections are not required in North Carolina, they are almost always recommended.
A quality house inspection will help you identify things such as:
Water intrusion (of particular importance in our climate here in the High Country)
Foundation issues
Roof status
Electrical issues
Safety and structural concerns
Home inspections are often confused with home appraisals. Since each inspection focuses on one aspect of the property, rather than its overall value, inspections and appraisals differ.
Prospective Buyer's Home Inspection Process
In this historically competitive market, buyers have been making offers that waive contingencies we traditionally see, including house inspections.
In general, this is not recommended unless you have a high level of confidence in the property and/or your ability to assess the property yourself. If you're buying a home sight unseen, you'll definitely want to consider a comprehensive inspection.
The seasoned and well-connected team at 828 Real Estate can and will help you find a house inspector that suits your needs and schedule. Though some sellers will "pre-inspect" and provide that report to prospective buyers, it is still not a bad idea for a buyer to have their own inspection.
The idea behind a house inspection is to get a sort of "cover-all" inspection that hits all the major components of a house, though none of them in extreme depth.
What Gets Inspected Before You Buy a House?
Your house inspection will be made up of various sections before you actually buy the house. Here are a few things that may get inspected:
Exterior: the inspector will look at the roof, siding, gutters, foundation, grading, decks, porches, etc.
Attics and Basements: the inspector is looking for evidence of water intrusion, insulation, varmint or pest infestation, etc.
Plumbing: the inspector will analyze the hot water heater, type of plumbing (pex, copper, polybutylene, iron), the functionality of faucets and toilets, etc.
HVAC/Electrical: the inspector will test HVAC systems, the electrical panel, lighting, outlets, etc.
Other inspection add-ons might include radon testing, water quality testing, well production testing, and other specific items pertinent to the property or the High Country.
Wells and septic tanks are other common inspections often associated with rural real estate inspections.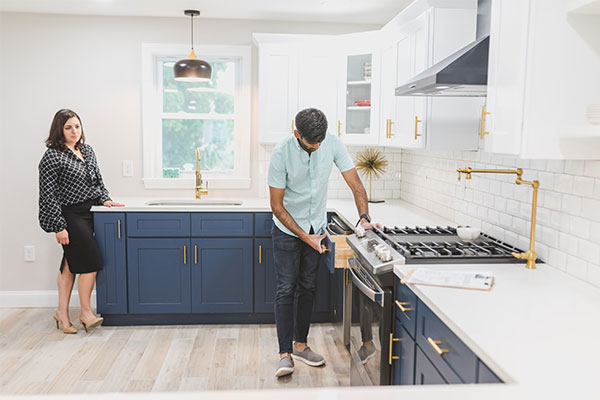 What Happens After Inspection?
After the inspection, your house inspector will put the inspection report together and share it with you. At that point, you may want to share with your real estate agent, so that you can both look at it together and get on the same page. The inspector will also go through the report with you if you wish.
Once you and your realtor have reviewed the report, you may consider enlisting a general contractor, engineer, or other specialists to look into specific items in more detail. The inspector and your real estate agent should be able to help you make these determinations.
Using Your Report
Once you have thoroughly reviewed your house inspection, it is time to decide how to use the information in the report. There is a range of options, from the inspection prompting you to terminate the contract, giving you information for items that you would request the sellers to address before closing via a due diligence request, or just giving you peace of mind about the status of the home.
Your realtor should be able to help you navigate this process, from negotiations and repairs to understanding how to process or address specific items in your inspection report!