With demand exceeding supply in the North Carolina High Country, many Buyers have to move quickly when a home comes on the market. Boone and surrounding resort towns have a strong second home market.
Some buyers want to purchase a home they have not even visited and make a sight-unseen offer.
What Are Sight Unseen Addendums?
Purchasing a home under a 'sign unseen' addendum means the buyer purchases the property without touring it in person first.
In the digital age, buying a home sight-unseen will often include virtual tours. The coronavirus pandemic has led people to prefer video tours to physically touring homes. The buyer can review pictures and videos of the listing online.
Buying a home without seeing it, might seem overwhelming, but many buyers do it! Recent research by Redfin shows that 63% of buyers purchasing in 2020 made offers on homes they had never seen in person.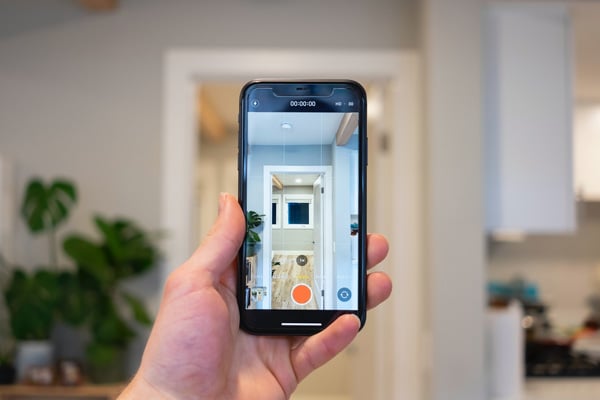 Benefits of Remote Home Buying
There are benefits of remote home buying and being able to make sight unseen offers on properties.
In the not-so-distant past, buyers would visit a home multiple times before making an offer. This could become expensive if coming from out of the area and making multiple trips. It could also be very time-consuming, taking up weekends and any free time.
Today, you may even get your new home under contract because you're able to make the first bid that the seller can't resist, thereby avoiding a bidding war.
5 Rules for Sight Unseen Offers
The market has changed and buyers must move quickly to land the home of their dreams.
However, there are things you should know before jumping in. Here are 5 rules for putting in a sight-unseen offer.
#1: Have Your Finances in Order
Cash speaks volumes to most sellers. In our competitive real estate market, we see cash offers winning bids most of the time.
Some Buyers are moving money over from other types of accounts and/or opening lines of credit on their existing properties in order to have access to enough money to make a cash offer on homes today.
If you are not in a position to make a cash offer, it is imperative that you work with a mortgage broker ahead of time and get full pre-approval to purchase a new property.
This means providing all of your financials (bank statements, tax returns, credit score, etc.) and receiving approval up to an approved purchase price from your lender.
Some Buyers are offering pre-qualification letters with their offers which just show that they've talked to a lender but have yet to provide documentation. These letters are worth the paper they're written on and will typically not win you the home when up against multiple offers.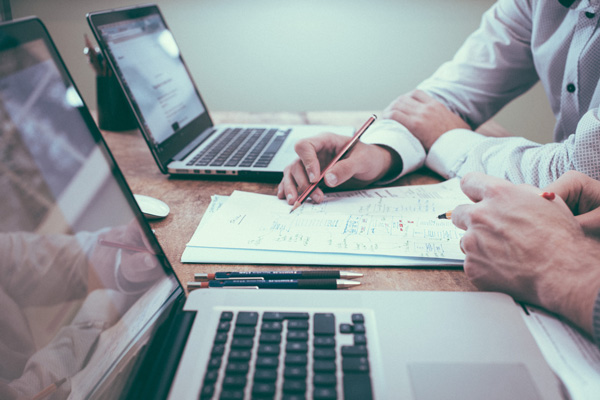 #2: Depend on Your Realtor
Working with a dependable Realtor is always a good strategy for landing the home you want when putting in a sight-unseen offer.
Finding a Realtor you can trust will give you excellent advice on the property you are unable to see. A knowledgeable Realtor who can provide insight on the neighborhood, value, the home's condition, and can provide walk-through videos and additional photos of the property.
If you and your Realtor have already spent time looking at areas and homes together, your Realtor will have an understanding of what you are looking for and your tolerance for repairs or cosmetic changes.
Check out our "What $500,000 Gets You in the High Country" blog to see our agents' local understanding of property value is in action.
#3: Use a Home Inspector
It's also even more important to select an experienced and trustworthy home inspector to identify any major issues that the sellers may not have known about and to identify any repairs you want to ask the sellers to make prior to closing. You will probably want to have additional types of inspections done, as well, such as radon, pest, wells, and septic.
#4: Utilize People You Know in the Area
If possible, you should have someone in the area view the property before you make a sight-unseen offer.
Do you have friends, family, or co-workers relatively close by? They will often have a deeper understanding of your likes or dislikes and can get a better 'feel' for how you would like the home.
#5: Ask Questions
If you haven't seen the property you want to put an offer on yet, you probably have a lot of questions. Before you make a sight-unseen offer, have your Realtor ask the homeowner any additional questions you may have.
Based on the online listing information and photos, you can come up with a lot of things to ask. This could include neighborhood restrictions, the home's features, appliances, heating and air, water and sewer systems, design characteristics, and existing or potential renovations.
#6: Visit During the Due Diligence Period
Once under contract, you will have the opportunity to visit the home during your due diligence period.
During this period, you will have all inspections performed as well as give your lender time to move the loan forward. You will also be able to decide, for certain, that this is the home for you.
If you change your mind about purchasing the home, be sure to cancel within this due diligence time frame.
Your Virtual Home Buying Experience
If you've done your homework, are working with an experienced Realtor and inspectors, and have taken the time to view all photos, videos and ask all of your questions, you will find the virtual home buying experience to be quite fun and will come out with the home of your dreams!