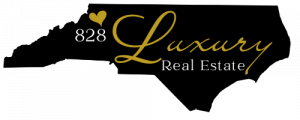 Luxury home sales in the High Country have dramatically increased over the last couple of years. Million-dollar home sales have QUINTUPLED since 2018 in the High Country!
The Institute for Luxury Homes Marketing categorizes "luxury" homes in our local real estate market when the value is $550,000 or more. 
In 2021, there were 218 sales over 1 million in our market,  33 of those being two million+. As you can see, High Country Luxury Real estate is growing exponentially fast and is gaining attention from affluent buyers from across the nation.
High Country luxury real estate is more than a flashy price tag that is trending amongst these buyers and Real Estate Advisors. So outside of price, what signifies a property as High Country Luxury? 
#1: LOCATION AND AREA ACCESS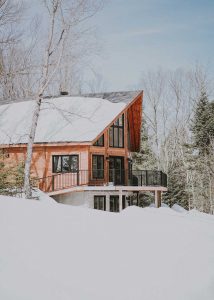 Our area is known for its four seasons, including ice and snow in the winter, so having a prime location and area amenities are truly in High Country real estate. Access is an essential consideration for any home, especially a luxury home in the North Carolina mountains.  
Consider the location of your home and other aspects of Appalachian living before you narrow down on a property.
Gated Communities
There are plenty of gated communities with paved roads throughout the High Country, providing excellent accessibility, security, and amenities. Like other affluent areas, gated golfing communities feature golf (of course!), tennis, clubhouse, restaurants, spas, pools, and more.
The Grandfather Golf and Country Club in Linville is rated number 2 in North Carolina and the Nation's Top 100 Golf Courses while showcasing some of the finest luxury homes in the High Country.
Mountain Communities
In contrast to traditional gated subdivisions, mountain communities cater to more of an outdoor person's amenities. High Country Luxury communities feature UTV trails, hiking trails, shooting ranges, fly fishing, and more.
In addition to these types of communities, many High Country areas offer easy access off main roads into more of a private, large acreage estate.
High Country luxury properties provide location in proximity to the natural amenities, often having access to stunning views, secluded streams, hiking trails, waterfalls, horseback riding, and more. 
#2: SIZE, EXCEPTIONAL QUALITY, AND MATERIALS
Luxury Homeowners in the High Country expect to have larger floor plans built with exceptional quality and craftsmanship. These homes generally have multiple bedrooms, high-end kitchens, spacious bathrooms, multiple living areas.
Property size is not limited to just the residence; typically, High Country Luxury homes are tucked away on several acres of wooded privacy, river frontage, or horse pastures.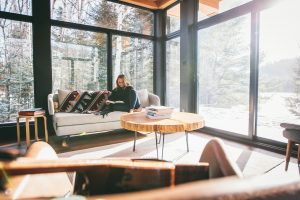 High Country Luxury homes are known for their high quality, raw natural elements, and materials. Prime examples of these elements are birch bark accents, hand-hewn timber framing, rock fireplaces, real log siding, plus large windows so the surrounding nature can radiate within the home.
#3: HIGH-END HOME AMENITIES & APPLIANCES
Luxury homeowners expect to have cutting-edge amenities within their homes. Many Luxury mountain homes are known for their great outdoor living spaces to enjoy cool mountain breezes in the summers.
These spaces include outdoor fireplaces, outdoor kitchens/ grills, hot tubs, layers of decks to enjoy views and privacy. Exquisite landscaping enhances these outdoor areas with vibrant flowers and shade trees, creating a unique oasis for entertaining or relaxation.
Chef's Kitchens with high-end appliances, large natural stone counters, and lots of organized storage are must-haves in High Country Luxury homes.
Spacious spa bathrooms feature soaking tubs with private views, heated tile floors (especially on those snowy mountain days!), large walk-in showers, and good lighting. 
Theatre Rooms & Smart Home Technology are becoming more common among High Country Luxury homes, with the importance of working from home growing. Additional features High Country Luxury homeowners may want workshops/garages for "big kid toys" like ATVs and four-wheelers.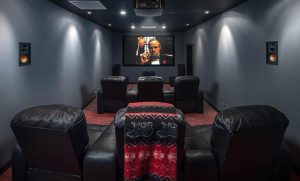 If you would like to see examples of High Country Luxury real estate, click here to see 5 of Sarah Long's favorite High Country Luxury Sales.
Navigate High-End Properties with a Luxury Liaison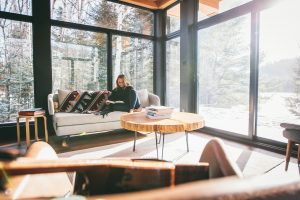 High Country luxury homes are plentiful, as the luxury real estate market has grown exponentially over the last five years. Whether you seek a home in a gated golfing community or a private mountain estate, our area has much to offer for the discerning luxury client.
As your certified local luxury liaison, I would be happy to answer any questions if you are curious about buying or selling your High Country Luxury property.