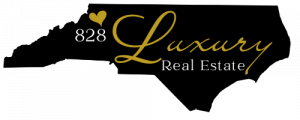 I enjoy selling all kinds of real estate in the High Country, but luxury home sales can be especially interesting. Luxury home sales can be fun and with each transaction, I learn something new! 
Every luxury home I walk into in the High Country has special features and distinctive offerings.  Whether it was a property I had the privilege of marketing and selling, or one where I had the honor to bring the buyer, every experience is unique and educational.
For almost 2 decades, I have seen many gorgeous and luxurious homes in the High Country. Although it was difficult to narrow down, here are five of my favorite luxury home sales.
#1- 527 Red Tailed Hawk- Valle Crucis Community.
This has been one of my favorite homes since 2010! The previous owner's dog had run off during the Music in the Valle concert, and I rescued her! Upon bringing the pup home, I got to see this miraculous home!
 The location in Valle Crucis cannot be beaten! This estate is in the heart of Valle Crucis right at the Watauga River and Valle Crucis Community Park.  Featuring almost 5,000 sq ft, 4 bedrooms, bunk room, game room, views, and spacious deck space on over 6 acres! 
Lovingly referred to as "The Manor",  it can sleep 16+ people (and a few pups!) with an amazing yard, garage, and outbuilding.  The original farmhouse-style home was built in 1986 and then renovated with an addition in 2007.  

I find the chef's kitchen most intriguing. The kitchen showcases a huge granite bar/serving area, a large 7 burner gas stove, with space to gather and eat.
#2- 2035 Grouse Moor Rd on Sugar Mountain.
Situated on 2+ acres, this beautiful cabin is 4,400 sq ft. Adjacent to the bus lot for the Sugar Mountain ski resort,  this property makes for an amazing vacation cabin rental. 
There are 3 bedrooms, 5 baths, separate office space, garage, and an amazing game room with a bank of windows facing the incredible view! Plus, it's close to some of the best winter sports destinations in the High Country of North Carolina.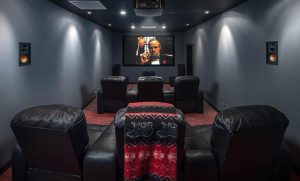 I loved the amazing home theatre on the lower level with high definition screen and projector, built-in sound system, and relaxing leather seats. Plus! Across from the theatre room, you will even find a sauna!
#3- 201 Farm Loop Rd in Banner Elk
This mountain-style beauty in Banner Elk sits on almost one acre overlooking the incredible common area for "The Farm" community.   Every square foot of this 4 bedroom custom-built home exudes luxury. The massive stone double-sided fireplace in the living area is the focal point of the main level.
Cathedral ceilings and walls of windows help bring the outdoors in. My favorite feature of this home is the outdoor spaces.   Bursts with color every summer, the flower garden have an amazing stream that runs under the back flagstone patio and into a Koi pond.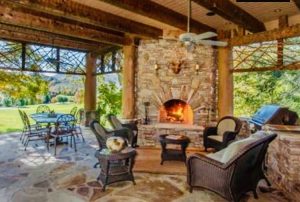 This outdoor area also includes a covered patio with a wood-burning fireplace, dining area, living area, and grilling area. Banner Elk is a fantastic location with plenty of activities to enjoy year-round.
#4- 250 Spruce Pine Trail in Blowing Rock
Located in the lovely Misty Mountain Community in Blowing Rock, this 4 bedroom en suites, plus an additional 1.5 bath home features views for days, a huge game room, 3 fireplaces, and an updated kitchen. 
This home only has only a couple of steps into the front door where you are immediately greeted with long-range layered views on the other side. My favorite feature of this home is most definitely the views!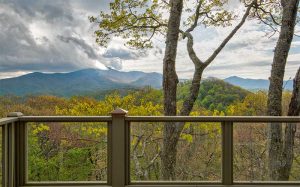 Watching the sunset over Grandfather Mountain on the huge deck with plexiglass so your view is uninterrupted is truly remarkable. If you want to venture off the property, there are plenty of things to do in Blowing Rock.
#5- 259 Hialeah Rd in Yonahlossee Saddle Club
 Tucked along the ridge to ensure total privacy, this 5 bedroom home sits on over 5 acres. There is a gourmet kitchen and breathtaking views of Grandfather Mountain. Enjoy the amazing views from all levels of this beauty.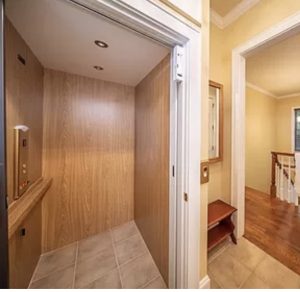 The feature of this luxury home is the ability for all members of the family to be able to navigate the levels with the elevator.
More about Luxury Home Sales
Luxury Homes in the High Country are not tough to come by and there is something for every discerning buyer.  Whether you are looking for a log cabin with plenty of acreage for privacy or prefer the amenities of a gated community, you can find it in the North Carolina High Country. 
As a luxury home sales specialist in the High Country, I would be happy to assist you if you are intrigued about what special estates are currently on the market or about selling your luxury property,