Welcome back to school Appalachian State Mountaineers! Whether you're a brand-new student or you're seasoned, we've got the ultimate Appalachian State University Bucketlist. Here are 20 things every App State student needs to do according to alumna, Lauren Wasmund.
18 Things to Do at App State
#1 Eat Lunch at FARM Cafe on King Street: a great place to give back to the community and try new, delicious foods!
View this post on Instagram
#2 Watch the sunset at Caldwell Community College: The views are unparalleled!
#3 Go square dancing: The APPS Heritage Council hosts fun and free square dances on or near campus! It's a perfect date-night idea.
#4 Visit the Farmer's Market: What is a better way to connect to the local community and shop sustainably? You can support sustainable development efforts in the High Country while finding the best produce.
View this post on Instagram
#5 Spend the day in Valle Crucis: There's so much to do in beautiful Valle Crucis. The town was the first-ever Rural Historic District in the state of North Carolina. You can start the day off strolling through Mast General Store and the annex, before heading over to have a picnic and relaxing afternoon at Valle Crucis Community Park! It's a gorgeous spot.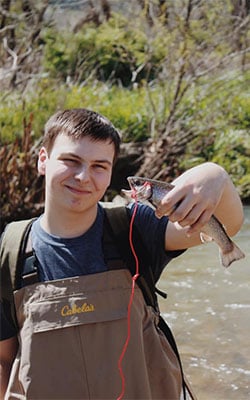 Another fun hike to try in Valle Crucis is Crab Orchard Falls. You won't want to miss the multi-layer waterfall.
#6 Hike Rough Ridge: Don't forget to take a photo hanging off the rock at Rough Ridge. It looks scarier than it is!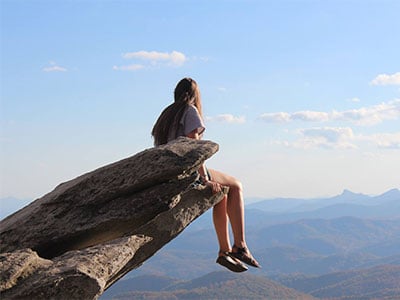 #7 Take a photoshoot with friends on the Blue Ridge Parkway: You'll never regret having too many memories to look back on.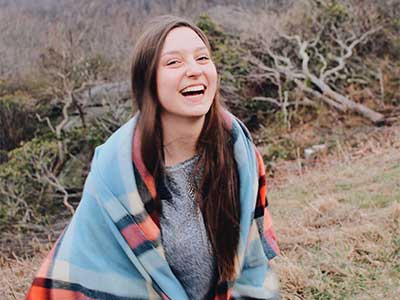 #8 Get the international experience: Study abroad, make international friends or take a trip on your own!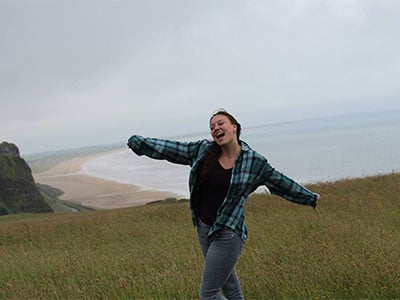 #9 Eat free lunches at First Baptist Church beside the Library: You don't have to be religious or a part of the church to get a free lunch every Tuesday beside campus! Take a break from Central or Trivette's food.
#10 Take night walks on King Street in the snow: There's something special about the quietness of the main street and the twinkle lights in the snow. It's like magic! While on your walk, consider stopping by some of these local spots to take in Boone's nightlife.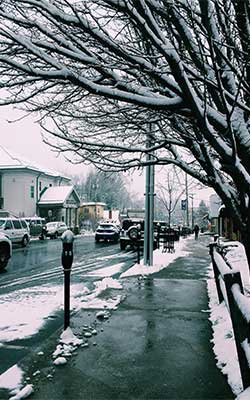 #11 (Actually) Study in the Library: It sounds lame, but there are many fun memories to be had in the library. The bottom floor is where it's at, unless you're trying to actually study, then you might want to stick to the 3rd floor.
#12 Take a film class: Trying to fulfill those last-minute general education requirements? Take a film class! They're super fun.
#13 Catch $1 movies on campus: This is the ultimate movie-lover hack. Why pay $12 to see a movie when you can get the same experience at the on-campus movie theatre for only $1? Take a look at App State's movie theater's schedule. What do you want to watch?
#14 Attend the Appalachian State Fiddler's Convention: Immerse yourself into the music, dance, and culture of Appalachia at the convention! It's free and there's even a craft fair. If bluegrass isn't your thing, there are plenty of other live music events and festivals in the High Country to try!
#15 Cheer on the 'Neers at a basketball game: Basketball games are totally underrated! They're high energy, easier to understand than football and you get free stuff if your team wins. It's always a good time.
View this post on Instagram
#16 Learn from those who are different from you: College is not only about having academic-learning experiences, soak in all the different people and their backgrounds along the way! When I was at App State, I volunteered with WNCW in Spindale and learned all about listener-powered radio.
#17 Get involved in the local community: Volunteer with organizations in Watauga County! Get to know the town you're living in and that involves meeting people outside of the school. If you're looking for local organizations to work with, check out the local organizations we work with!
#18 Eat lunch on Sanford Mall: If you didn't know already, the real stuff happens on Sanford Mall.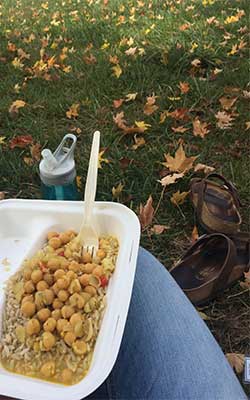 App State students, enjoy your college experience! We're here on King Street if you ever need anything.