Western North Carolina is home to so many beautiful areas, one of which is
Valle Crucis
.  As North Carolina's first Rural Historic District, Valle Crucis welcomes you to enjoy bed and breakfast inns, cabin rentals, a family retreat, tasty foods, curated art collections, outdoor pursuits, and historic destinations like the Mast General Store.
Things to Do in Valle Crucis
Located only 8 miles from
Boone
, Valle Crucis draws folks from all over to its pastoral settings and old-time feel.
If you are in the area and looking for things to do in Valle Crucis, you can enjoy activities like:
horseback riding,
shopping,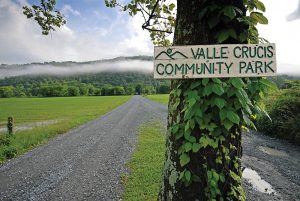 Community Events & Music
The Valle Crucis Community Park is home to Music in the Valle, where music is played every Friday evening from May through September.
In the fall is the Valle Crucis Fair, which draws more than 10,000 people each year and raises money for local charities.
Valle Crucis is filled to the brim with beautiful settings for weddings and is home to an amazing retreat center as well as The Apple Barn which is known for throwing some pretty amazing contra dances.
The Original Mast General Store
Valle Crucis is also home to The Original Mast General Store.  Built in 1883, The Original Mast Store location features mercantile items that you may remember from your grandma's house like jams and jellies, real maple syrup, stoneground cornmeal, comfortable rocking chairs, sturdy hiking boots, and comfortable casual shoes.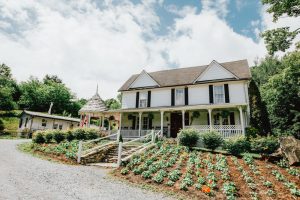 Bed and Breakfasts
The Mast Farm Inn, The Taylor House, and The Inn at Little Pond Farm are just three of the many amazing Bed and Breakfasts in the area.
You can also stop in and eat at Over Yonder, a restaurant that prides itself on serving Appalachian cuisine, located in the former homestead of the Taylor Family, one of the founding families of Valle Crucis.
Why You Should Visit Valle Crucis, NC
It is hard to believe that so much can be found in such a small space but that is what draws so many from all over and has for years.  I believe this wonderful valley will continue to carve itself out as a "must-see" destination in Western North Carolina.