Much like the area's majestic mountains, luxury real estate in the High Country raises the bar on design, lifestyle, and quality. Luxury Real Estate in the High Country is plentiful. Whether you seek a home in a gated golfing community or a private mountain estate, our area has much to offer for the discerning luxury client.
There are some important considerations as you begin your search in this area. Educating yourself before jumping into the process can save you time, money, and headaches. Below are five priorities to know when considering buying a High Country Luxury property.
1- Find a LOCAL Real Estate Professional
The number one priority in your search for Luxury property in the mountains is identifying the right LOCAL real estate professional to assist you in your inquiry. This person should be connected and familiar with all areas of the High Country.
There are sales teams inside many gated communities, but their job is to sell you on that community. They will not be educating you on the area and what options you may have. We all like options!
The agent should be familiar with luxury market data, local areas, and current properties for sale. Their experience in the luxury market is critical. Are they equipped with the knowledge and connections to make your transaction a smooth one?
2- Find the Money
Deciding how you plan to purchase the property ahead of time is a must. Many sellers in the luxury market require proof of funds or a preapproval letter before allowing a showing to be scheduled. If you plan to pay cash, you will need proof of funds or a letter from your financial institution indicating you are qualified to purchase. If you plan to finance the property, it is best to meet with a lender familiar with the ins and outs of jumbo loans and what that looks like on a mountain home. They will then go through the process of getting you a preapproval letter, so you are ready when the right property comes on the market. Are you doing a 1031 exchange or purchasing the home as an investment property? Knowing what that process can look like and those parameters are important.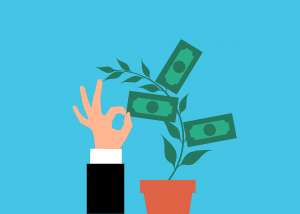 3- Location, Location, LOCATION
Get an education on communities and neighborhoods in the area. Location is the only thing you can not change about a property, so being in the correct location or development is vital. Do you prefer a gated golfing community, a horse property, a property with neighborhood amenities such as a clubhouse, a river for fly fishing and boating, a location close to a particular town, a ski mountain, or a private estate with acreage for privacy? Perhaps it is less about the location and more about the access, view, or privacy for you. All important factors to consider.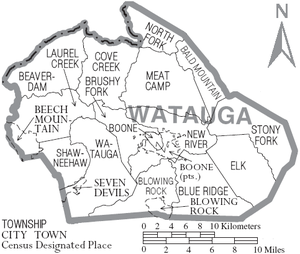 4- What are your priorities?
Deciding what amenities are a priority in your property is a significant consideration. Discussing these top priorities with anyone who will be part of the home buying decision is an excellent first step. Do you prefer new construction, an existing home, a lock-and-leave luxury condo? Some standard property amenities to consider in your High Country home are outdoor living spaces. Having a nice outdoor space can be a dream to enjoy those cool mountain summers and snowy winters! A large deck with fireplace, grill, hot tub, fire pit, flat yard, view? What about a garage, a chef's kitchen, or spa bathroom. With more and more people working from home and spending more time at home, having high-speed internet is a huge consideration. Unfortunately, that is not a guarantee in the mountains. Does the home have smart-home features you need? If this is not your primary home, is there a security system or the ability to monitor your property from a distance? Also, are there designated office spaces that suit your situation. Another consideration that may be important to you as we spend more and more time at home is a home gym or theatre room?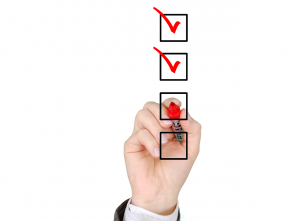 5- What is your style?
The last consideration is building style, quality, and floorplan. For many people, their mountain home is a second or third property. They prefer a log cabin or timber frame style home over a more traditional build. Perhaps this is a short-term rental investment. Many renters in the mountains desire the mountain-style home. Do you prefer some wood walls inside or none? Stone, shakes, bark siding? Perhaps this is your full-time home, and you prefer more color, drywall, and traditional finishes. The quality of the property's building materials and craftsmanship are important. Did the builder use lasting materials that hold up well in the mountains? Was the application done to code, and have there been upgrades through the years if an older home. Has the plumbing and electrical been updated? What is the age of the HVAC and roof? Is the crawlspace dry? Encapsulated? This is the mountains, so finding a flat building spot is not always possible. Many homes have multiple levels and do not offer floorplans with one or more bedrooms on the main level. Sometimes the main level is not at entry-level, and you have to contend with stairs. Depending on what phase of life you are in, this can be a high priority. Perhaps you must have an elevator, entry-level primary bedroom, open concept, separate game room areas for some separation. All part of a floor plan that works for your needs!
There is a lot to consider when purchasing your High Country Luxury property, but these basics are an excellent way to get started. If you need additional information  Sarah B. Long is a local certified luxury liaison at 828 Luxury Real Estate, who has been opening doors to High Country Luxury properties since 2007.  You can also start your search and find additional resources by visiting our Buying a High Country Luxury Property homepage.