Buying a house, especially during these competitive times, can be stressful!
We want to help you get some idea of the top 5 things that you should not do when buying a home.
Common Mistakes to Avoid in the Home Buying Process
Our goal at 828 Real Estate is to help you avoid wasting time, losing out on a deal, or not being approved for your loan. There are plenty of common mistakes that can avoid in the home buying process to make life much easier!
Here are some of the issues we often see first-time homebuyers run into.
1) Not Running the Numbers and Overestimating the Budget

When analyzing a purchase price, make sure you think about all of the costs of homeownership. We want to help you avoid being "house poor!"
Your monthly costs will include more than just a mortgage payment. You should also account for annual property taxes, insurance, and possibly private mortgage insurance (PMI) and POA fees. Some properties might have additional fees for Homeowner Association dues too.
None of these costs consider maintenance costs, renovations, or updates. Make sure you are accounting for all of these costs and reach out to your agent or mortgage broker for help confirming these items.
Again, stick to the numbers! Don't let your emotions take over.
2) Not Keeping the Purchase in Context
Remember to keep a home purchase in context. Buying a home is one of the biggest decisions in most people's lives. Try not to fall in love with a home without considering the possibilities of inspection issues or competitive offer situations like a bidding war.
Finding a home can be a lengthy process, but if you stick to it, your agent can help you make it happen.
3) Oversharing With the Seller
If you find yourself meeting the sellers or the listing agent at a home showing, keep your poker face on and don't let them know your feelings about the property. You don't want to overshare with the seller.
Letting the current owners know how much you love your home can risk compromising your negotiating power. You also don't want to offend them by talking about your plans to renovate the whole place!
Remember that sometimes sellers may be watching you with cameras on the property. It's best to assume that the owners are listening, so discuss your ideas away from the home in private.
4) Making Large Financial Decisions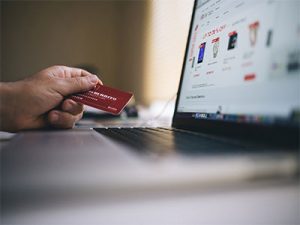 When applying for a mortgage, all of your financial transactions will be scrutinized. Banks check to see if your financial history is stable and can support your loan amount.
Making large financial decisions before you buy a house will affect your ability to get a mortgage loan.
Some common mistakes buyers make with their money before purchasing a home include:
Buying high dollar items like a car or furniture
Applying for more credit
Withdrawing or depositing large amounts of cash
Co-signing a loan
Lenders find large amounts of cash going in or out of your accounts as a sign that you have financial instability, so avoid this if at all possible.
Your ability to get approved for a certain mortgage amount is dependent on your debt to income ratio. If you apply for more credit and disrupt that in a negative way, you could compromise your loan. 
You should not finance other items, put down a down payment, or co-sign any loans until you have closed on your home purchase
The less debt you have attached to your name, the better your mortgage terms will be!
5) Quitting or Switching Jobs
Since financial stability is extremely important to lenders, switching or leaving jobs can ruin your chances of getting a mortgage. If you are considering a career change, wait until you have secured your purchase.
In conclusion, those are a few things that can have a big impact on your home purchase so avoid them if at all possible! Work with a Realtor from 828 Real Estate to help you make it to closing!