So you want to sell your home. Now you might be asking yourself, "where do I start?"
Whenever you're considering the sale of your property, there are several important guidelines to review.
Working with a local real estate agent to design a plan will make the home selling process as seamless and profitable as possible.
Here's everything you need to know to start the home selling process.
How To Sell Your House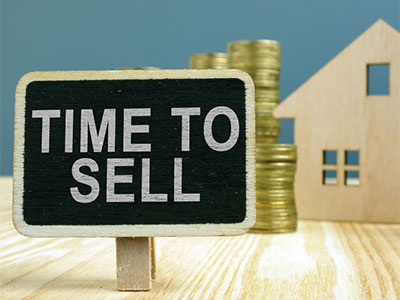 If you're wondering how to sell your house, having a plan in place that prepares your property for the sale makes things much easier.
When you decide to sell your property, your first step should be to connect with a local real estate agent that has experience working with sellers. An agent will help prepare your house for the market and guide you throughout the entire process.
An agent will provide beneficial information that will assist you in deciding which steps to take next. Your agent will conduct a thorough walk-through of the interior and exterior of the property. Here they can point out issues that might concern buyers during the home inspection.
After that is complete, your agent can recommend ideas to help improve your chances of earning top dollar.
What Should I Do to My House Before I Sell It?
Working closely with a real estate agent to devise a plan that best suits your wants and needs. Your agent will help you understand the reasons why you want to sell your home and devise a plan to get the most out of your investment.
Avoid rushing into selling your property as much as you can. The appropriate timeline and strategy will reduce stress and increase value. It is beneficial to carefully consider all your options before putting your house on the market to avoid seller's remorse.
Do I List the House Before I Make Repairs?
You don't always have to make major repairs and renovations before you list your house.
Typically some minor home repair projects will improve your home's showing ability. Several updates that increase value are inexpensive and can happen over a weekend.
Some of the projects to consider include:
updating kitchen and bathroom hardware,
adding a new coat of paint,
replacing light bulbs,
sprucing up the garden beds,
washing the windows,
and conducting a deep clean and decluttering.
For More Renovation Projects With Strong Resale Value: 
http://828realestate.com/7-home-renovations-for-most-resale-value
If there are substantial maintenance recommendations, you can decide to make the repair or possibly adjust the listing price, considering the magnitude and cost of whatever repair is required.
Your professional real estate agent will supply you with all the necessary information to make the right decision.
Before You Sell, Have a Plan
Successful home sales take detailed planning. If selling your home is something you are considering, let the team at 828 Real Estate help you get started.
Whether you need to know which step to take first, what renovations to make, or if you need assistance finding trustworthy contractors, the agents at 828 Real Estate are here to help you.
Let us use our expertise to make a successful strategy that will guide you through selling your home from start to finish.