From Banner Elk to Boone, or West Jefferson and Fleetwood, North Carolina, the High Country area is a great location for anyone looking for a bigger backyard with more outdoor living space and room for gardens.
Personally, I spend most of my time outdoors. I have spent a considerable amount of time creating my own "at home oasis" that includes a peaceful spot to meditate, a comfy place to entertain, and lots of space to grow my vegetables.
6 Homes for Outdoor Living Inspiration
When showing a property to my clients, I always like to take time to emphasize the importance of top-notch outdoor living spaces. In the High Country of North Carolina, outdoor living has many forms. Below are just a 6 of my favorite mountain homes for outdoor living inspiration.
#1: Fire Pits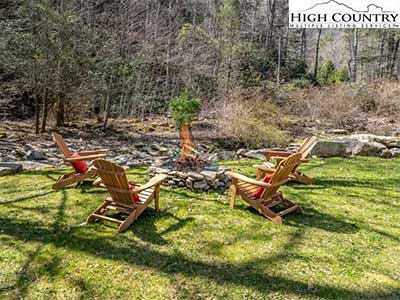 Fire pits! Everyone loves a fire pit. Whether you're telling campfire tales, warming up on a cold night, or roasting smores, fire pits provide enjoyment for the whole family.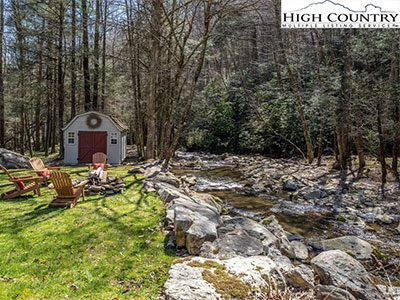 There are several options, from store-bought steel pits, barrels, or solar-powered smart fire pits, to river stone or cinder block fire pits. From a rental perspective, fire pits are a seriously sought-after amenity and are sure to increase your revenue if you own a short-term vacation rental.
#2: Screened-in Porches
Screened-in porches are the classic southern rendezvous. Pull up a rocking chair, a book, or a glass of sweet tea and enjoy the fresh air– all while avoiding the bugs!
Screened-in porches are especially enjoyable in the mountains, providing a place to relax under the cover of a roof during summer thunderstorms or misty mornings.
#3: Observation Decks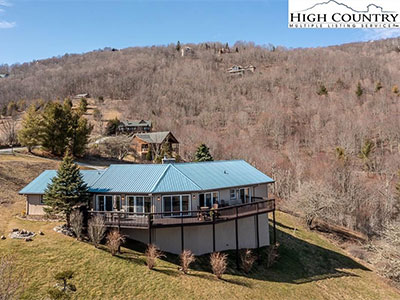 MLS#: 236465
If you have a long-range view, an observation deck is key. Observation decks allow you to stretch out and gain space to appreciate the beautiful Blue Ridge Mountains that surround us.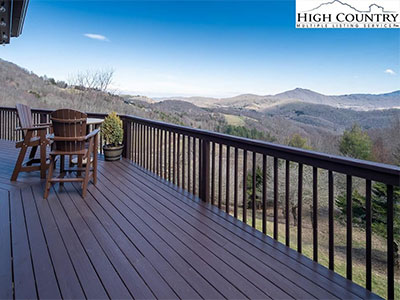 Throw a hot tub on the deck and you're in heaven (just make sure your deck is built to support a hot tub). Invest in a nice telescope to observe the night skies off of your deck and spark your inner Galileo!
#4: Outdoor Grill & Kitchen
If whipping up a gourmet feast isn't enough, try doing it outside! An outdoor grill and kitchen inside your mountain home will unlock the Francis Mallmann in all of us.
Adding a grill to the mix, lets you have the perfect place to serve up some local meats or veggies from the Farmer's Market. Knock your Miller Highlife over while you're flipping local Wagyu patties on your KUDU grill?
Who cares! Grab the hose or just let the next rain wash it off– you're in your outdoor kitchen!
#5: Using Natural Landscaping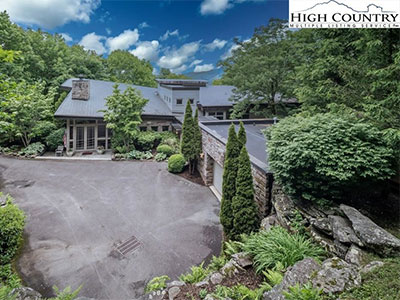 We live in one of the most naturally diverse and beautiful landscapes in America. Taking advantage of native and natural landscaping can be both visually pleasing and supportive of our local fauna and flora.
Whether it's planting rhododendrons, mountain laurels, or red cedars, there are ample options that blend into your surroundings and offer serious benefits for the critters you share your property with. Plus, landscaping can be a great weekend project to boost resale value and curb appeal.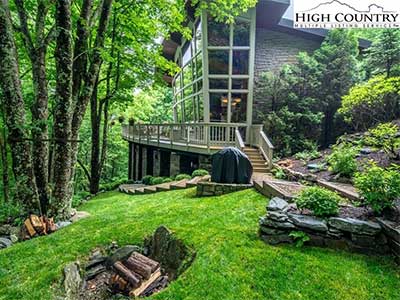 Grading your driveway or house pad? Make sure to ask your contractor to keep the rocks they dig up available and reintroduce them to the landscape for a great retaining wall, garden aesthetic, or firepit.
#6: Pools/Ponds/Water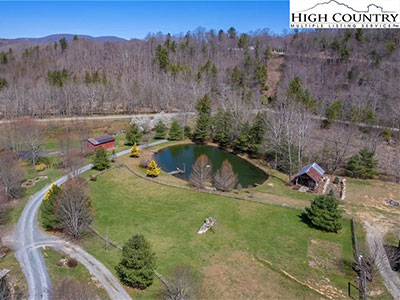 Nothing gives off the ambiance of peace and tranquility like a water feature on your property. A stocked pond gives the whole family the exciting opportunity to hook a fish in your backyard.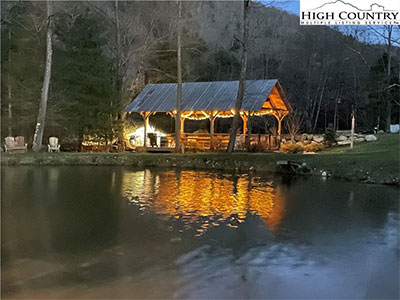 Meditating, crawfish hunting, or selfie-snapping are all better on your own backyard creek or waterfall. Renters love to have a rushing stream in the background and you will too!
Outdoor Living in Boone, NC
Outdoor living is a part of living in Boone, NC, and the High Country. Creating spaces to enjoy your outdoor areas and the passing seasons is one of the unique facets of living in the High Country.
Are you looking for a place to hang your hat and a yard to play in? Our agents at 828 Real Estate share the same ideals and will work with you to find your perfect "outdoor oasis".
Call our office today to start your adventure in the 828!