The High Country of North Carolina is home to many historical neighborhoods. One of the most known is Mill Ridge. If you have traveled to Boone or Banner Elk over the last couple of decades, you can attest to the incredible amount of change  throughout the region. Our small quaint mountain town, which may have once been described as "sleepy," is now a bustling community year-round. Many neighborhoods like Mill Ridge, have evolved along with the town. What they looked like 50 years ago is not what you find today!
The History of Mill Ridge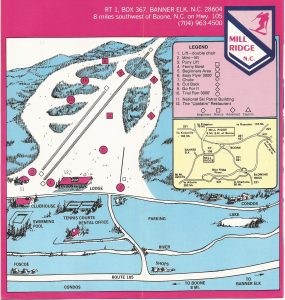 Mill Ridge is located in Foscoe, directly in between Boone and Banner Elk. To enter Mill Ridge you cross over the Watauga River just off of Highway 105. In the 1960s and 1970s Mills Ridge was a ski resort and was primarily used as a mountain retreat for people that lived off the mountain. Mill Ridge was filled with small ski chalets and round Deltec homes scattered throughout the mountainside, surrounded by native rhododendron, huge boulders, and beautiful hardwoods. As larger ski resorts like Sugar Mountain, Appalachian Ski Mountain, and Beech Mountain became the main attraction, the Mill Ridge ski lift had to shut down. But this mountain community changed with the times and has reinvented itself as more of a primary residence community.
What's Happening in the Neighborhood Nowadays?
Today Mill Ridge is a mixture of full-time local families but still offers that mountain getaway for second homeowners and their guests. The "resort" feeling is still alive and evident with amenities like an outdoor swimming pool, tennis courts, hiking trails, ponds, creeks, and wonderful fishing in the Watauga River.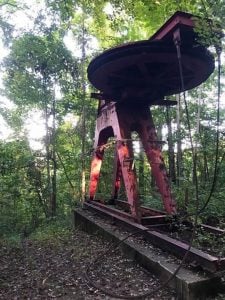 Children can be seen riding bikes around the loop or playing in the expansive park-like grassy fields. Neighbors enjoy meeting around the pool in the summer months and playing a few rounds of tennis. The angler will find that the street of the Watauga River that flows through the neighborhood is a wonderful place to catch Rainbow Trout, Brown Trout, and the native Brook Trout. The ponds are homes to migratory birds and make for excellent bird watching. If you are ever feeling nostalgic just hike up one of the trails to the top and find the old ski lift and you can imagine watching skiers getting on and off the lift. Mill Ridge is a wonderful place to live full time and raise a family. This community is also a great place for a vacation rental investment or a second home.
Want to See Mill Ridge for Yourself?
Come visit next time you are in the area! 828 Real Estate's agents and brokers specialize in buying and selling property in High Country of North Carolina and can help you find the perfect place in Mill Ridge.