Basements are a fairly, common feature in homes in the Blue Ridge Mountains. The rolling hills and sloping land is more conducive for basements than the flatter terrain in other areas of the state of North Carolina.
Whether buying or selling a home, a basement can improve the value of a home. Here are some key basement characteristics to help you determine if a finished or unfinished basement can yield you a return on your real estate investment.
What's Really A Basement?
A basement is really a room that is either entirely or partially below ground level. Many times, they are left unfinished and used for storage or as a workshop.
Unfinished basement space, however, is not counted in the square footage of a home so many homeowners choose to finish the basement into a more livable space.
Finished vs. Unfinished Basements
When buying a home, you will find that not all homes with basements have finished basements. To some, an unfinished basement may be the perfect find compared to an already finished one. You can have the extra space without the price tag. Plus, there is room to grow!
Finished basements are looked at a little differently than unfinished ones. Below-grade living space is typically not included in the total appraised gross living area of a home. However, it is given value according to the functional utility and the quality of the renovation.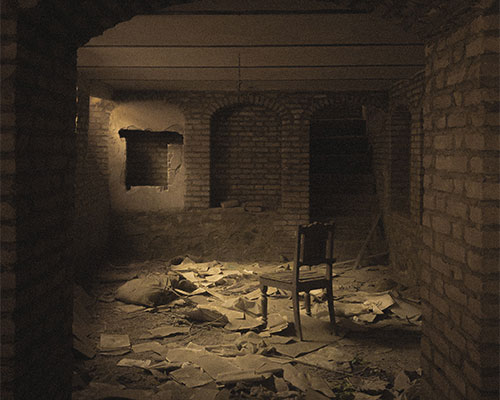 Types of Basements
There are several different types of below-grade spaces. Some of these types of basements can factor in the appraised value of a home better than others.
A Crawl Space is an unfinished, narrow space between the ground and the first floor of a house usually at a height of 3 ft or less.
A Cellar is essentially an underground room with no windows, so no sunlight enters the space. These spaces have a steady, cool temperature and are good for storage but not necessarily good for living space.
A Full or Standard Basement is when the entire basement is completely below grade. This is commonly found on flat lots and is not suitable for living spaces.
A Daylight Basement is not completely underground but has a portion of the space above grade. and is often found on a moderately sloping lot. They will often have full-size, above-ground windows on one or more walls or an in a window well. There is no door to the outside but has access from the main level by stairs.
A Walk Out Basement is basically what the name implies. There is a full-size door or sliding door that opens to the outside. This type of basement is found on a sloping lot where the main floor living area is at street level which is elevated from the back of the house with the walk-out basement at ground level in the back.
Walk-out basements are the most valuable type of basement as they allow the most natural light and can add useful space to a home by providing additional space for bedrooms, bathrooms, or other living areas. Walk-out basements are a greater value because the basement is viewed as a livable area when there is a door leading to the outside.
What's Included in Square Footage
To truly determine if a basement will increase home value,  you'll need to determine how much of the basement can be included in the square footage of the home. To be considered a living space and give the best value in a home appraisal, a basement must have:
Electricity
Heat
Finished Floors (not concrete)
Level ceilings of at least 7ft in height
Finished walls (not concrete block walls)
An accessible entrance and/or stairway from the main level of the house
Bedrooms must have an egress window and closet.
Basements that do not meet these requirements may not create as much appraised value but having additional space can be beneficial to the homeowner for added comfort and conveniences.
Should You Renovate an Unfinished Basement?
Taking on an unfinished basement renovation can be a significant project with a cost that may not be justified when it comes to the resale value of the home. The finished basement square footage is not given the same type of value as the above-grade square footage.
Usually, the finished basement is given value based on the quality and functional utility of the improvements which is generally about 50-60% of the value of the above grade square footage.
While finished basements add value to a home, main floor and above-grade additions (though more costly) will be a more valuable investment.
Generally, homeowners see an average of 70-75% return on investment by finishing a basement. Meaning that if they spend $1,000 on a basement renovation, it will only increase the value of the home by about $700. You'll want to mind that if you want to avoid an appraisal gap.
Find other Home Renovations that will boost your home's value: 
Make it Worth Your Investment
Most homeowners do not finish a basement only to increase the value of a home but rather for personal reasons that make the investment worth it.
Basements are helpful in adding more usable living space as an additional bedroom or bathroom, game room, a home gym, etc. Some may add an apartment or a guest suite in the basement to create an income-producing opportunity, vacation rental.
Before adding rental space in the basement, first, you must check for city or county zoning ordinances. Some zoning does not allow for long- or short-term rentals like Airbnb, therefore, making the renovation, not a worthwhile investment.
With any renovation project, the homeowner must do the homework and check the local laws for needed permits as well as calculate the costs. Deciding whether to put the money into finishing a basement or renovating or adding to the main level living area is a decision that needs to be made. For renovations made to the main level of the house, you will be able to gain square footage as well as value in the house.
Advantages for Homeowners
Basements are a popular feature sought after in mountain homes because there are so many possibilities and benefits of having the extra space in a home. Extra living space can be added in the basement that adds value to a home.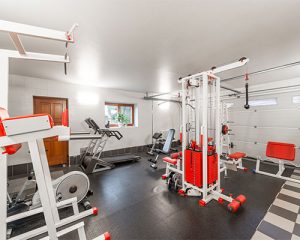 Some possibilities are:
Extra Bedrooms or sleeping spaces
Additional bathrooms
More storage
Bonus rooms – game room, office space, workout/gym space
Guest suite
Apartment or rental unit for property income.
If you are looking for a home in the High Country, take a closer look at the homes with basements, finished or unfinished. You may be surprised by the possibilities and value that the extra space can bring.
Whether you are buying or selling, ask an 828 Real Estate agent to help you get the most value out of a basement,