Welcome to The Rock! It's Game Day All Day around downtown Boone regardless of what time the game starts!
If you are visiting the area and can get tickets, watching the App State Mountaineers play football games at home is not to be missed. While the game is important, that is only part of the fun.
The Tailgate is an important part of any Appalachian State University game day tradition. Many ASU fans have kept their tailgating spot, group, food selection, and activities the same for many years.
No one wants to break tradition, especially when the Mountaineers are on a roll. There is nothing wrong with starting a new tradition or joining a historic tailgate, the important thing is getting ready to cheer on App State!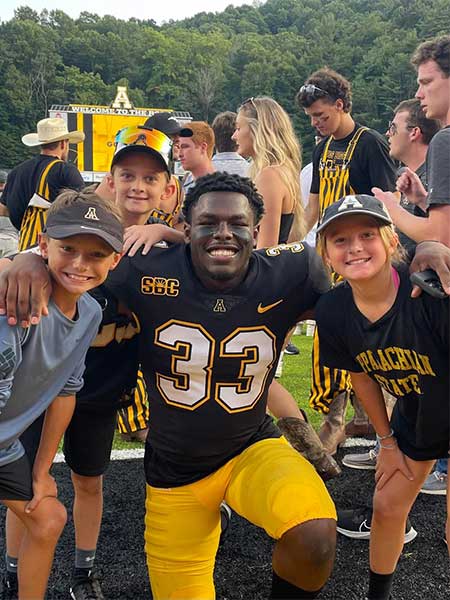 Where to Tailgate in Downtown Boone
There are many options for where to tailgate around downtown Boone and App State Campus. There are large parking lots on Campus where many students and fans gather to eat, drink and play games. There are also many locations off campus where fans gather.
Additionally, there are many wonderful restaurants where people gather to pregame and enjoy some tasty food before heading into the game. You can also become a member of the Yosef club and enjoy exclusive on-campus tailgates or become a Jr. Mountaineer and enjoy lots of fun events and tailgate with the kids.
Important Note: While many people do like to enjoy an adult beverage or two during a tailgate, keep in mind that Boone does have an open container law that prohibits open alcoholic beverages on all public property including streets and sidewalks.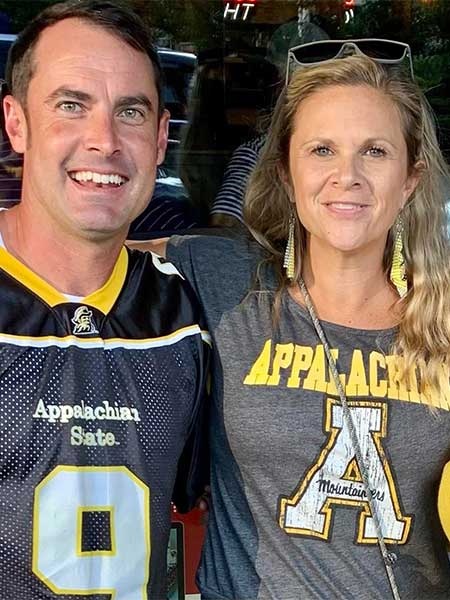 Gameday Parking
Parking anytime in the Downtown Boone area can be tricky, so it is best to plan ahead and get parked early. There are many private lots all through downtown that also allow parking.
Be sure to take some cash. As you enter, ask the attendant if they allow tailgating and what rules they have. Many parking lots have time limits for when your car has to be moved after the game and others do not allow alcohol, fires, or grills.
If you aren't up for fighting the traffic and have other plans for tailgating, riding the Appalcart into Boone is always a great option. This is a FREE bus system and routes are posted on their website.
Kidd Brewer Stadium-aka The Rock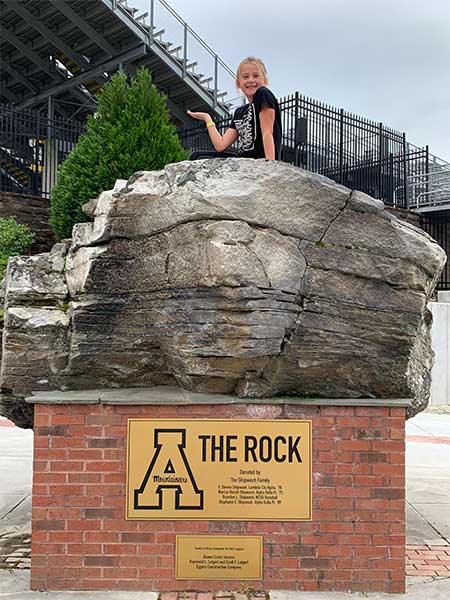 Kidd Brewer Stadium, aka THE ROCK, was built in 1962. The stadium can hold 30,000 fans and had its record number of attendees in September of 2022 with over 40,000 fans when the Mountaineers played the Tar Heels.
Originally named Conrad Stadium, it was renamed Kidd Brewer in 1988 to honor one of the most successful head coaches in App State football history. In 2021 the new North End Zone addition was completed for around 50 million dollars.
The new addition to Kidd Brewer is over 88,000 sq ft and houses athletics, medical offices, an event venue, and even a retail store.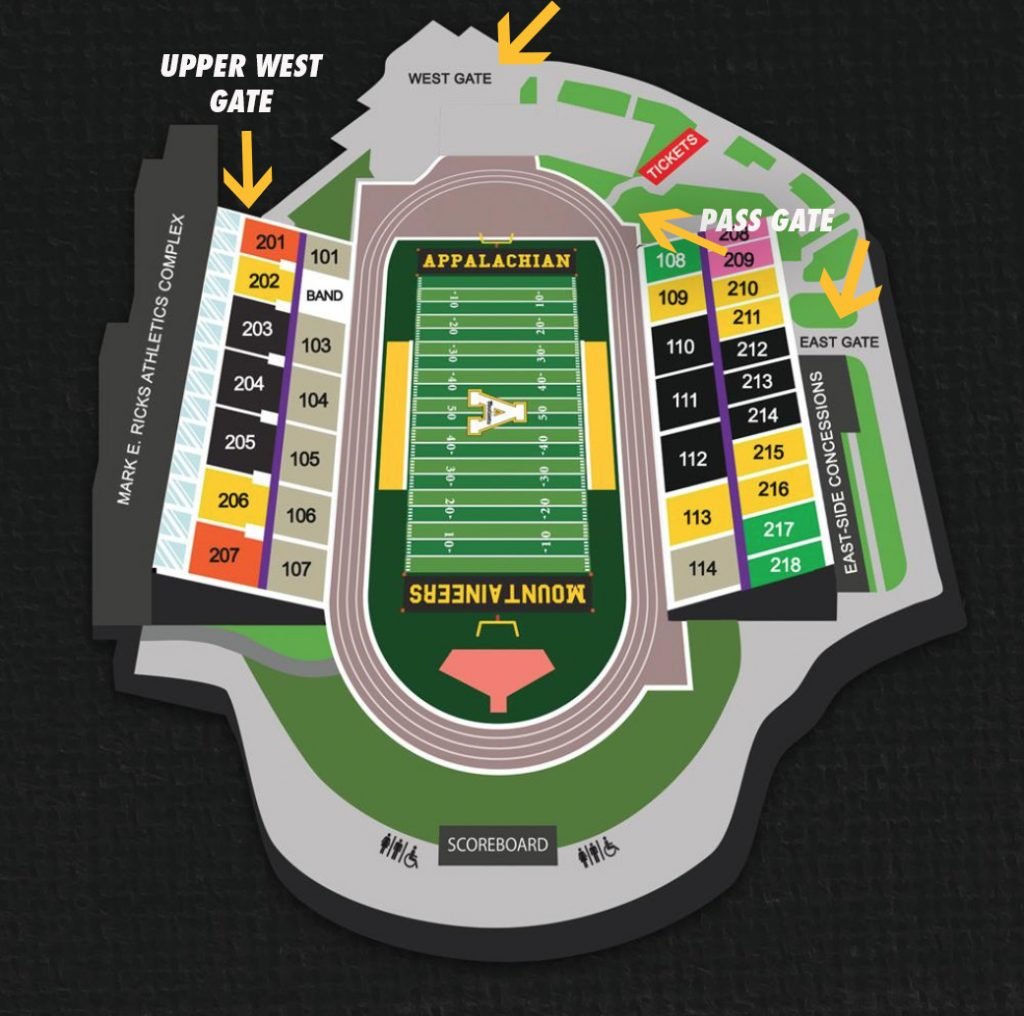 Stadium Rules
If you are going to carry a purse or bag, be sure to read up on the Appalachian States Clear Bag Policy for the stadium. Additionally, no food or beverages can be taken into the stadium, but there are concessions and even alcohol that are sold in the stadium. You will also find a variety of food trucks on the south end of the stadium where you can get anything from Pizza and Burgers to Beef Jerky and Ice Cream!
Be sure to download or print your ticket before getting to the stadium. Cell service can be VERY spotty at the stadium on game days.
One last tip: layer up and be prepared for any weather at the stadium. Depending on game time and where your seats are, you could need a hat, sunscreen, coat, or gloves. It also never hurts to take a rain poncho with the unpredictable mountain weather!
App State Gameday Traditions
No matter what gameday traditions your App State Bucketlist, there is fun to be had in downtown Boone.
Here at 828 Real Estate we can be found at our downtown office grilling and playing cornhole before almost any home game. We also throw one large tailgate a season and invite all our friends, family, and clients to enjoy the catered food and beverages as we get ready to cheer on the Mountaineers!
We are currently working on a build-out in our upstairs for an Air BnB that will come in very handy on gameday. Attached to that space upstairs is a large rooftop deck that we are able to hang out on and view a large portion of King Street.
The people watching and cheering from there are pretty great!