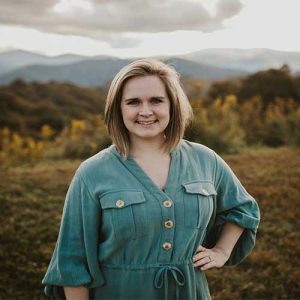 828 Real Estate is excited to announce the newest licensed North Carolina Realtor to join our team in Boone. Lindsay Pinckney has practiced real estate since 2018 and is passionate about the High Country of North Carolina.
Despite growing up on Hilton Head Island in South Carolina, Lindsay grew up vacationing in Blowing Rock and Boone with her family before attending the University of Alabama. While enrolled at U of A, Lindsay studied Hospitality Management and was a member of Zeta Tau Alpha Fraternity.
In 2012, Lindsay and her husband, Dustin, moved to Boone. Since then, they have added two boys, Owen and Graham, to their family. Lindsay spends her free time exploring everything the High Country has to offer, traveling and watching Bama football.
---
Here are 5 Fun Facts Lindsay Wants You to Know
#1: She was Home Schooled
"I was homeschooled until the 9th grade and absolutely loved it. My mom incorporated a lot of travel, so my siblings and I got a lot of hands on learning which was one of my favorite parts of being homeschooled. From St. Augustine, FL to Williamsburg, VA to London, England."
#2: She's Moved Around
"I've lived in 4 different states. I was born and raised on Hilton Head Island, SC then moved to Tuscaloosa, Alabama while attending the University of Alabama. Lived in Adamsville, TN for 3 years, and have lived in Boone, NC for a total of 5 years!"
#3: She has Siblings
"I'm the youngest of 3 kids. I have a brother who is four years older than me, and a sister who is two years older."
#4: She Loves Chick-Fil-A
"I love Chick-Fil-A! A #3 eight count with a half sweet half unsweet tea to be exact. I go so often that the employees know me by name and I started using one of their employees as a babysitter."
#5: She's a Dancer
"I did ballet from age 3 to 18 and performed in productions such as Swan Lake, Giselle, the Nutcracker, and Sleeping Beauty."
---
We are so excited to have Lindsay on our team. Lindsay's goal with us is to not only make the home buying and selling process seamless, but to form long term relationships and connections with her clients. You can contact Lindsay at 828-268-8004 or shoot her an email at [email protected].