So, you want to buy a house? Are you prepared to make an offer in today's real estate market?
With record-high real estate prices and low inventory, buyers are facing many challenges when it comes to making an offer on real estate.
As the saying goes "money talks" and in today's real estate market all-cash offers are becoming very common, and many times speak the loudest. But that doesn't mean you have to make an all-cash offer on a house for you to actually go to closing.
Let's look at what cash offers are, how they work and how to compete with them when purchasing a house.
What is an All-Cash Offer?
An all-cash offer simply means that the buyer has the funds readily available to purchase a home without having a mortgage loan or any other type of financing. Sellers often look highly on cash offers because it usually means a quicker closing date and less or no contingencies to have to deal with that would delay the sale of the property.
All-cash offers are not that uncommon but tend to be used more among buyers who are:
Investors or investment companies purchase houses to fix up and resale or to rent out for investment income.
Retirees who tap into their savings in order to avoid long term mortgages
Homeowners who are downsizing, who have sold their larger house and using the proceeds to purchase a smaller home.
Wealthy buyers who can afford purchases with large sums of cash.
Is a Cash Offer Really Better?
However, cash offers are not limited to investors or the wealthy. Anyone can make a cash offer if they have the means to do so. However, making a cash offer and winning the bid on a home is not worth getting into financial difficulty or depleting one's life savings when there are other options to consider.
If you are wanting to be more competitive by purchasing a home with cash, make sure you have taken into consideration all that is involved. There are many pros and cons that cash buyers need to consider as well as the steps to take before jumping in with a cash offer.
Pros of Paying Cash
One of the biggest pros of paying cash is sellers have more confidence with cash offers and it may help you to jump ahead of other offers if multiple offers are being considered.
Home appraisals are not necessary. Mortgage loans require a home appraisal before the loan is approved. Some homes do not appraise for the same value as the purchase price, resulting in appraisal gaps, which causes delays or even termination of the contract.
Faster closings are possible with cash offers because buyers are not required to do all the inspections and appraisals that a mortgage company requires and there may be less paperwork and documentation required.
With no interest payments, cash buyers could save money in the long run.
Cons of Cash Offers
One of the biggest cons of cash offer is the most apparent. It takes a significant amount of money!
Cash buyers will most likely limit their liquidity by having their money tied up in an asset that will not be easy to move quickly.
Mortgage-related tax deductions can't be taken advantage of.
More cash will be needed other than just the purchase price of the home. Along with the cash to purchase the home, funds will be needed to cover Earnest Money and Due Diligence money, Closing Costs, HOA dues, Homeowners insurance, property taxes, moving expenses, and a cushion for unexpected expenses for repairs and maintenance.
Buyers may overextend themselves and take a chance of depleting their savings.
How to Bid on a House With a Cash Offer
Even though a cash buyer does not need to go through the pre-approval process required by the mortgage lender for a loan, they still need to prove to the seller that they are financially capable of purchasing the home. Here's how to bid on a house with a cash offer.
The buyer will need to provide a proof of funds letter from their bank or financial institution to the seller showing that they have money available to go through with the sale.
Sellers may find an all-cash offer very enticing because of the faster closing process and little risk that the buyer's financing will not go through. Also, many cash buyers may choose to waive an appraisal and some or all inspections which sweeten the deal with fewer contingencies.
Sellers, however, should consider that even though there is cash on the table, cash buyers are usually not vetted as thoroughly as a financed buyer and the cash offer may come in lower than other offers.
Making an All-Cash Offer Without Cash
If you really want to make a cash offer so you can compete better, but you don't have the cash or don't want to stretch yourself too thin, there are ways to get cash or make a cash offer that may work for you. Here are a few options for making an all-cash offer without any cash.
Cash-Out Refinance – depending on how much equity you have in your home; you may be able to refinance with a larger mortgage amount and take the difference between the original mortgage amount and the new mortgage amount in cash. Talk with your mortgage lender to see if this option is good for you.
Home Equity Loan – a loan that gives a lump sum that uses your home as collateral
HELOC – Home Equity Line of Credit uses your home as collateral but instead of taking out the entire amount as a loan, you can borrow money as needed until it is maxed out or the draw period ends.
Delayed financing– is basically getting a mortgage after you have purchased a home with cash. If you have cash but don't want it tied up in the real estate, you can pay cash upfront and then quickly obtain a cash-out refinance to mortgage the property. Talk to your mortgage broker to see how delayed financing can work for you.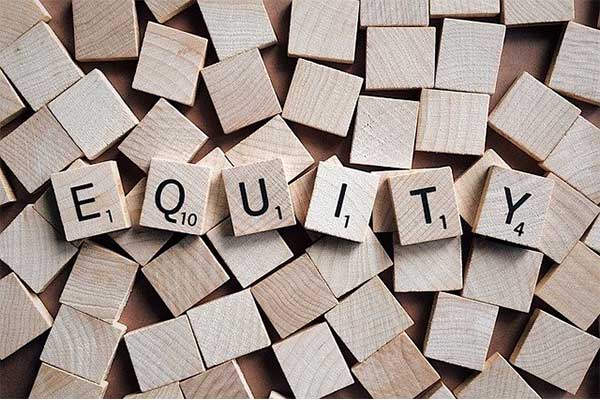 How to Compete With All-Cash Offers
An all-cash offer is not for everyone! Your average person will not have a large sum of cash readily available to invest in the purchase of a home. Also, the equity in their home may not be enough to tap into for a Home Equity Loan or HELOC, so these buyers will need to have financing. However, there are ways to make an offer with financing more attractive to the seller and compete with all-cash offers.
The first thing any buyer needing financing should do is talk to a reputable mortgage broker and get pre-approved for a mortgage loan. Getting pre-underwriting when possible is even better. Having a pre-approval letter from your lender to share with the seller at the time of your offer shows that you are ready, and you have access to the money needed without an extended wait time.
Some other competitive tactics for offers include:
Being prepared to make an aggressive or a full price offer
Offer to pay seller closing costs
Pay a higher due diligence fee. Due Diligence is the period when the buyer has inspections, appraisals, radon test etc. If you decide to terminate for any reason, the seller gets to keep the DD money. So, this money speaks but only if you are willing to lose it if things don't check out.
Schedule a home inspection quickly to show that you are a serious buyer and want things to move as quickly as possible.
Waive any contingencies that are not required by the mortgage lender.
Have an appraisal addendum with an agreement to pay the difference or up to a certain amount if the appraisal comes in below the purchase price.
The bottom line is that no matter if there is a cash offer or a financed offer, money talks!
Having the right real estate broker at 828 Real Estate can not only help you with your home search but offer guidance in the offer process whether it is financed or an all-cash offer.