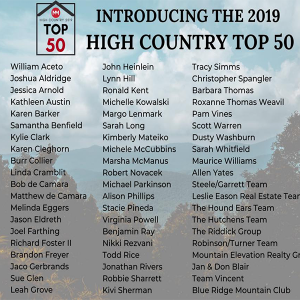 Each year Angela McLean and her team at Movement Mortgage put on a Top 50 Brokers Event to celebrate and award the top 50 producers in residential sales in the High Country for the previous year. These brokers are identified by using MLS data from the High Country Association of Realtors.
Team awards are awarded to the top 10 highest producing teams of residential sales. Both team awards and individual broker awards exclude commercial and land sales. Ashe and Alleghany teams/agents are recognized at a different event. Event tradition calls for a balloon and bottle of champagne to be delivered to each broker awarded as results are released. 
Sarah Long Makes Top Brokers List
Our very own, Sarah Long, has made the list for the 2019 year! Better yet, she also made the list in 2018. With hundreds of brokers/agents in this area, this is a great honor. Sarah launched 828 Real Estate in 2018 with the dream of connecting to the local community – serving them with integrity and a personal connection.
Congrats Sarah! We are so proud of you and thankful for all you with 828 Real Estate and in the real estate community as a whole. Thank you!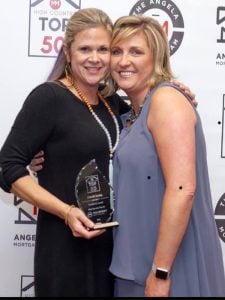 Event Details
Due to the COVID-19 pandemic, the event has been pushed back from March to October 7. It will take place at Whispering Waters Farm with plenty of open air and space for social distancing to keep everyone safe. 
Sponsors include: Mountain to Sea Inspections, Movement Insurance, The Summit Group of the Carolinas, Echota, Clean & Dry Environmental Solutions, Keller Williams of the High Country, Arch Mortgage Insurance, McLean Innovative Homes, LLC, Peak Insurance Group, Dustin N. Stacy Attorney at Law, Angle, Rupp & Rupp Attorneys at Law and The Angela McClean Mortgage Lending Team.